Dog Barking. Stopping a Dog From Barking
Why are dogs barking and how to stop dog barking.
Dogs barking is the way dogs communicate. Dog barking may be caused by several reasons: as the sign of greeting, when bored, as a call of attention or when they are exited.
But if a little of dog barking is normal, then too much barking is irritating. Especially it irritates the neighbors and it may lead to a conflict. The easiest way stopping a dog from barking is to control it, at least, when you are at home:
Create a situation, when you dog will bark. For example, ask somebody to knock the door or ring the bell.

When your dog hurries to the door and begins barking, come up to it and grab it with a command "calm down". But do not shout, it will not help. Command in a calm voice. 
If a dog calms down and stops barking, praise it. It deserves a praise.
When a dog continues barking, close its snout with your hand, embrace it with your fingers, use two hands, if needed, and command to calm down. Praise your pet, if it helps.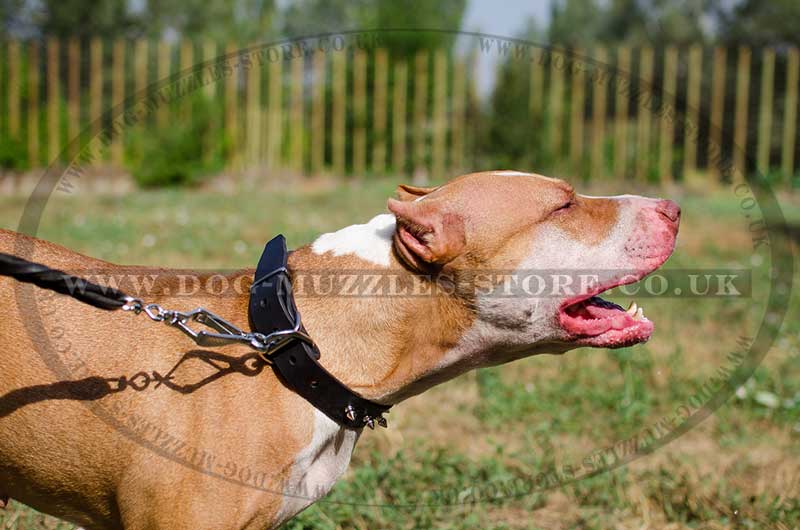 Majority of dogs are able to be trained to the command to stop dog barking by regular training the way described.
Try the provoking situations and proceed training, when it is possible.
If your dog is an inveterate barker, use the following way to stop dog barking.

Make a water-vinegar solution in proportion 7:1 water to vinegar. Put the solution into water gun or any other item alike, able to lead the point from a long distance.

Aim the dog's chest and shoot the solution each time your dog is barking. Dogs hate smell of vinegar and as a rule, stop barking and go away. A dog may sneeze after that. But it is absolutely safe and will not make any harm to your dog.
As usually, praise your dog for stop barking.
But your dog may bark when you are out of home and disturb your neighbors. In this case you will need a special collar to stop dog barking. Some anti-barking dog collars act by means of electrical charge, some by ultrasound or a water stream. As a rule they are quite effective in action to stop dog barking.
Even if there is no effect at once, do not give up. Dog behaviour correction needs patience and regular training. Good luck!

Dog Muzzles - Bestsellers!
---