Healthy Dog Food | Top 10 Dog Supplements
Dog Feeding: Top 10 Natural Supplements for Dogs
Dog feeding is a very important chapter in dog care of a responsible dog owner. We all want enjoy the company of our cheerful pooches playing and walking, catching admiring looks of the passers-by to your cared and pampered dog. Cheerful mood, active disposition, dog behavior and nice look depends very greatly upon healthy dog feeding. In addition to the regular dog feeding ratio, natural supplements for dogs may be very useful to their health. Some dog supplements are helpful in particular cases and help for definite dog health issues, while others are beneficial in general for dog health and good condition. We strongly recommend to consult your veterinarian before adding any supplements for dogs. The dosage and possible effects should be taken into account.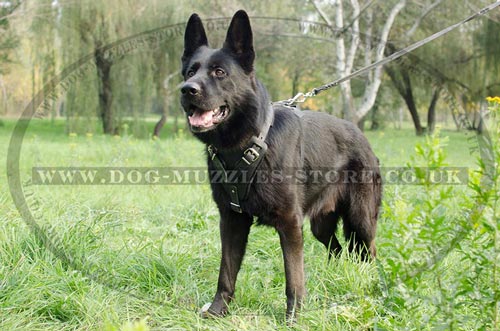 1) Garlic. Garlic is controversial as a dog supplement. It is considered to be safe and healthy dog supplement if added in small amounts. Garlic benefits as a healthy supplement to dog feeding are good defense against infections, immunity support, cholesterol reducing,  positive influence to liver function, fighting with fleas and ticks.
2) Fish Oil. It is one of the most widely used supplements for dogs. The main benefit of this dog food supplement is good influence to dog skin and coat. FIsh oil helps with dog skin irritations and dog allergies.
3) Milk Thistle. This herbal dog supplement functions a a benefit for dog liver activity, helps with liver inflammation and liver diseases. Milk thistle active ingredient silymarin is discovered to have a positive effect on kidneys and liver.
4) Boswellia's influence is reducing inflammations caused by osteoarthritis, inflammatory bowel disease and rheumatoid arthritis.
5) Coconut oil, if regularly added to dog food, greatly influence to dog skin health. It is able to reduce allergies, eczema, dermatitis and itching. Coconut oil properties also include immunity boost and good impact of digestion.
6) Apple cider vinegar is extremely useful for dog health. Mixing it with dog food or water helps with urinary issues, tear stains and fleas.
7) Lavender plays a major role among the top 10 supplements for dogs. This natural dog food supplement can help with digestive problems, behavior problems (calms a dog), and dog thickness in travel. Lavender oil helps with cracked paws if used externally.
8) Curcumin. It is better to add this supplement to dog feeding in a concentrated form for canines. This natural supplement also effectively reduces inflammation and good for dog healthy joints and digestive system.
9) Brewer's Yeast. Well-known supplement for people are also useful for dog health. This natural supplement for dogs is full of B vitamins and omega fatty acids. These elements are extremely useful for dog skin and fur.
10) Fiber Dog Supplements. Fiber food supplements for dogs are indispensable for dogs digestive issues (diarrhea or chronic constipation etc.). There is a great variety of fiber dog food supplements on the market. Consult your wet to find the most appropriate one for the particular problem of your pet.

Dog Feeding Ball for Placing a Treat Inside             Dog Chewing Ball for Bad Breath Fighting
Related topics:
Dog Feeding Habits. Why Dogs Eat Poop?
---